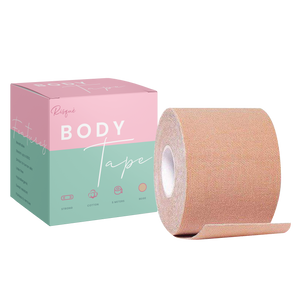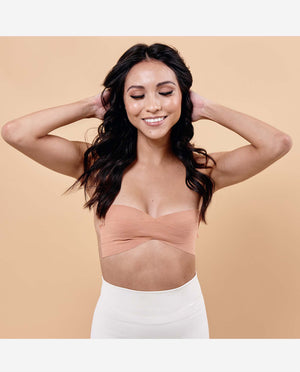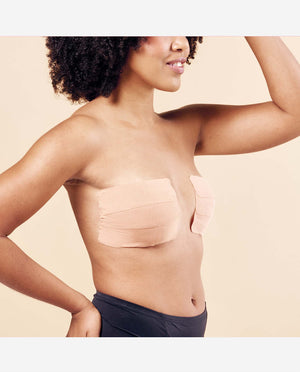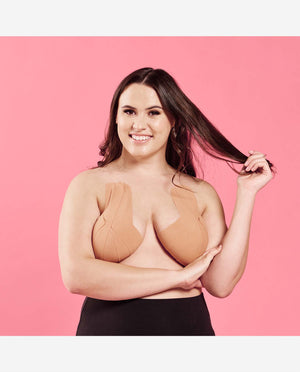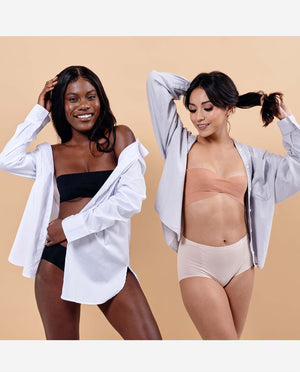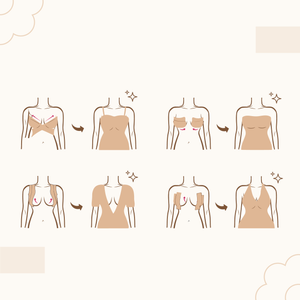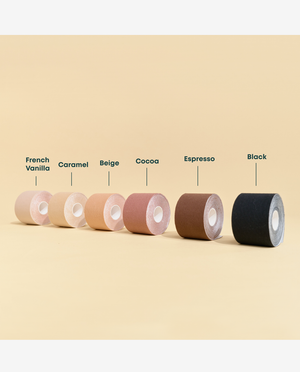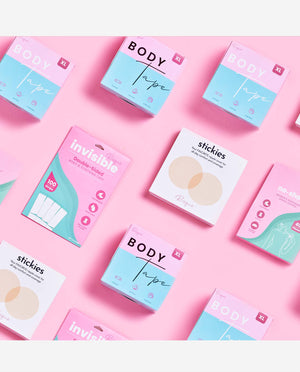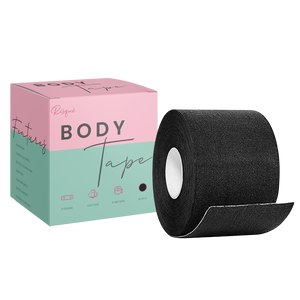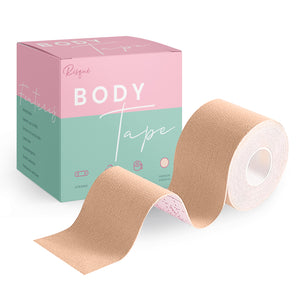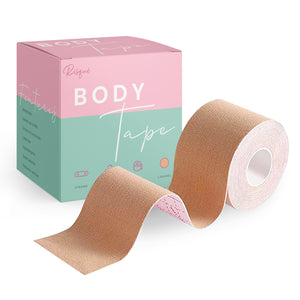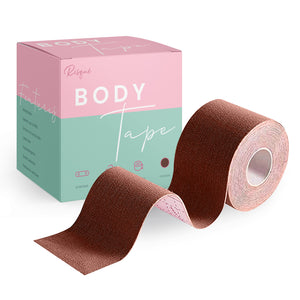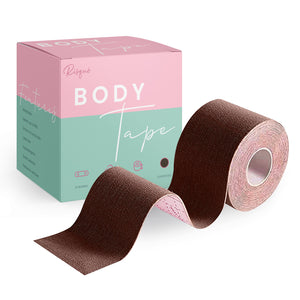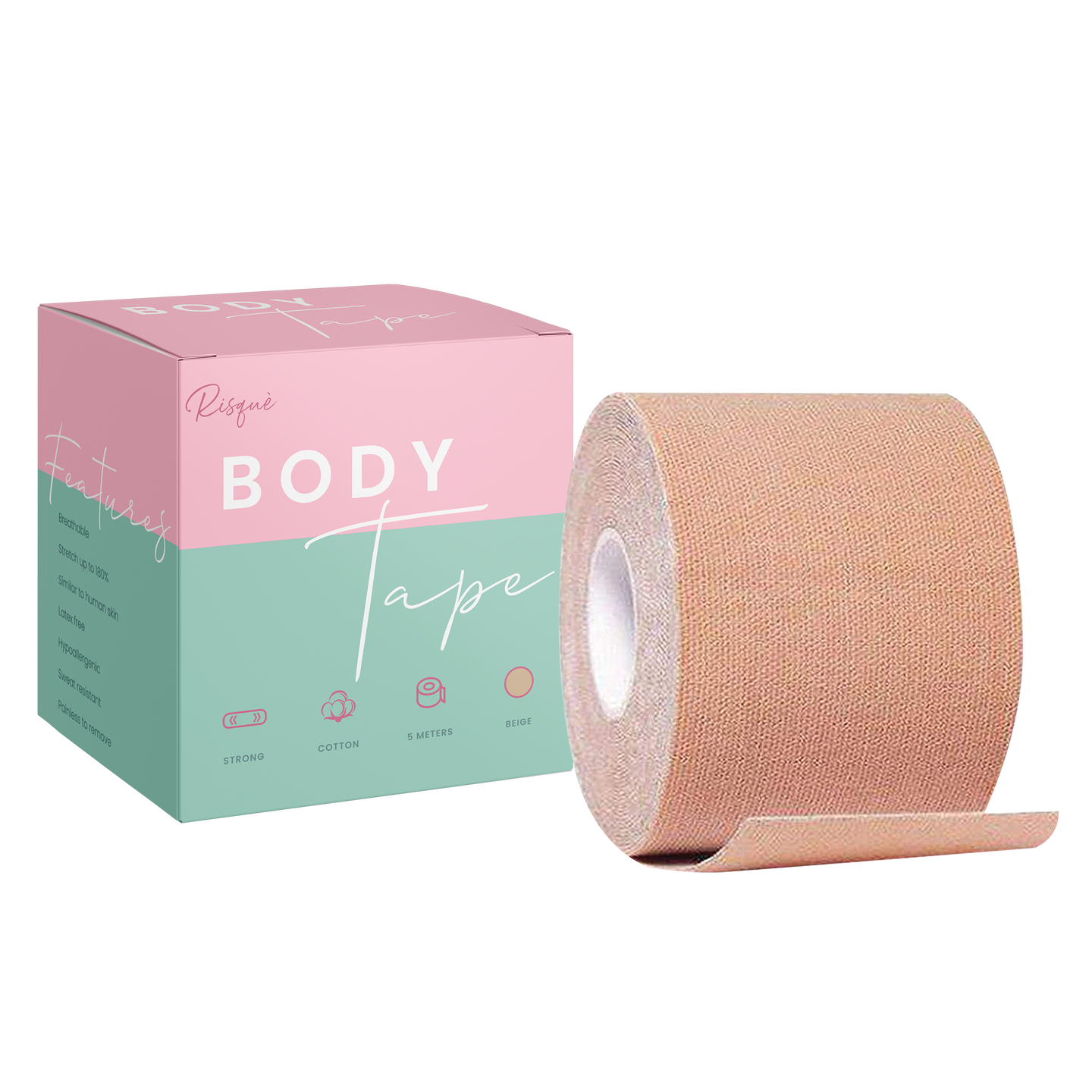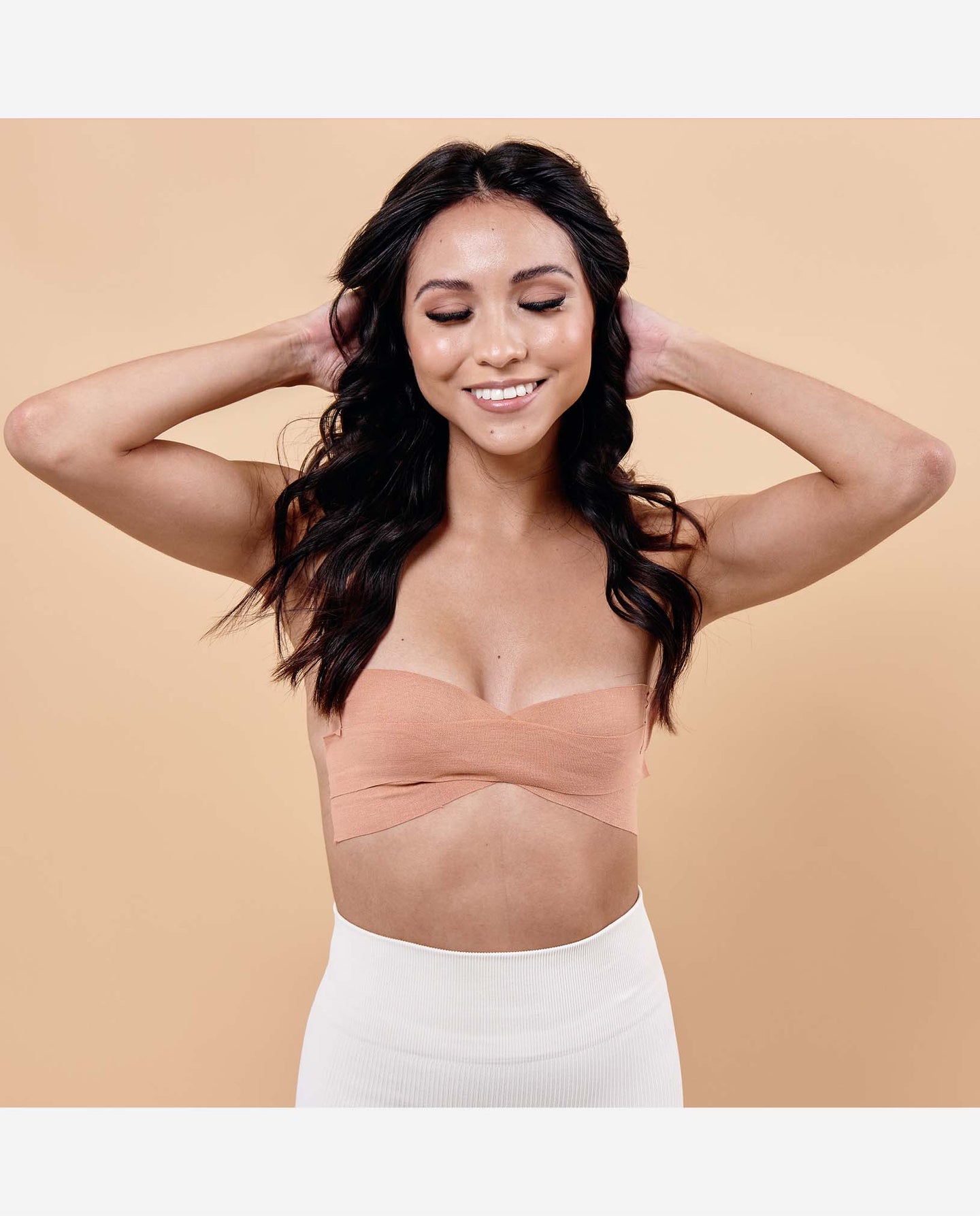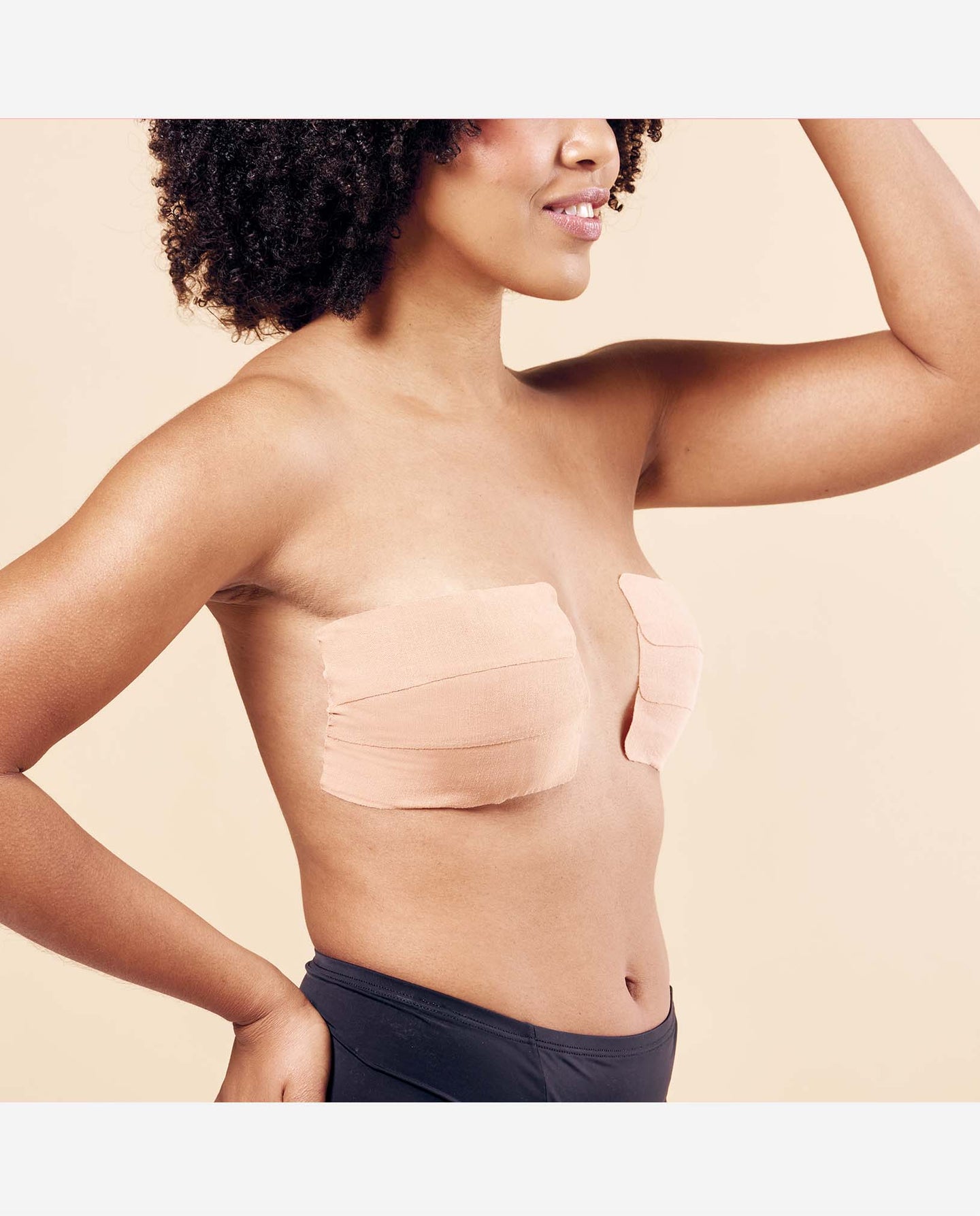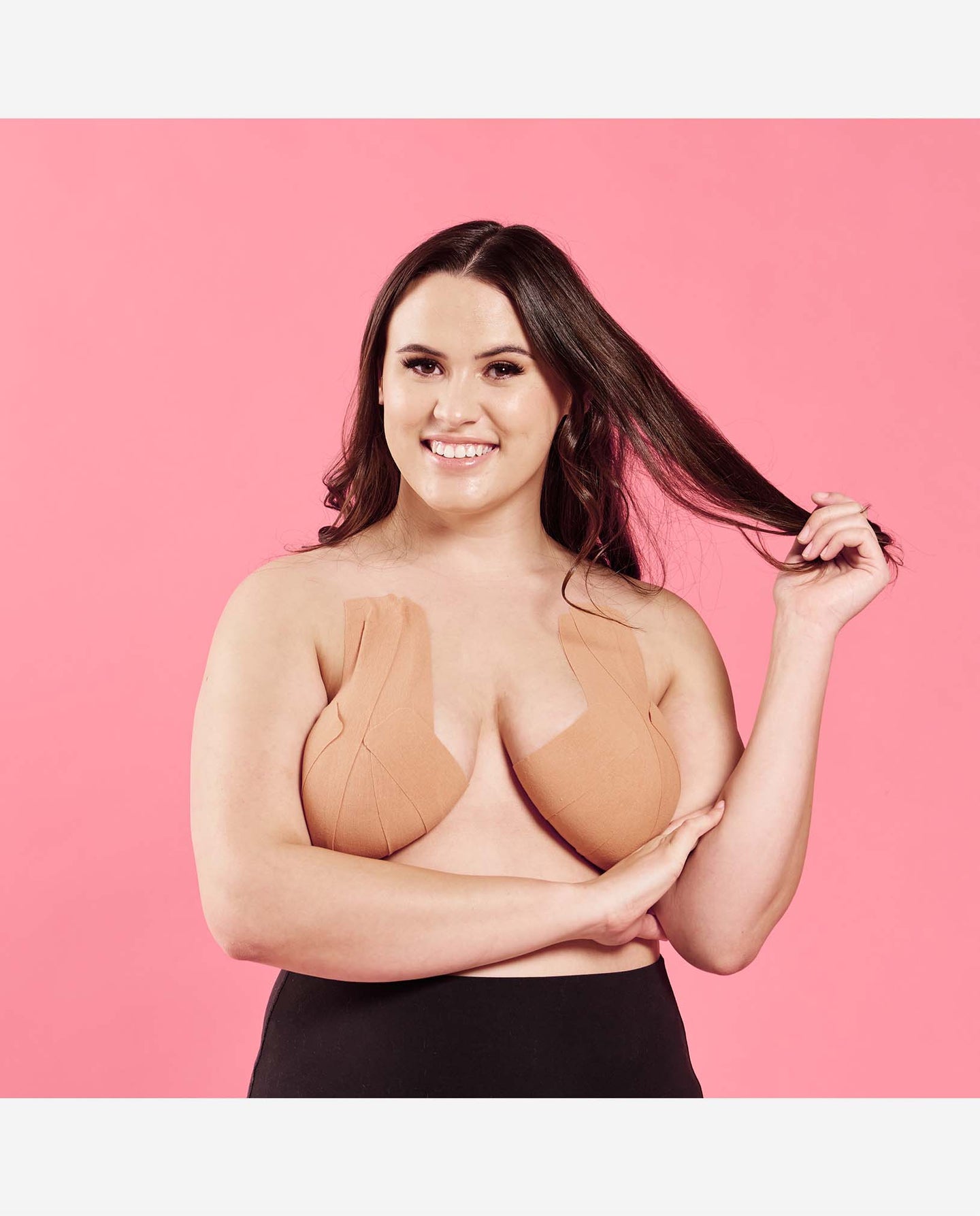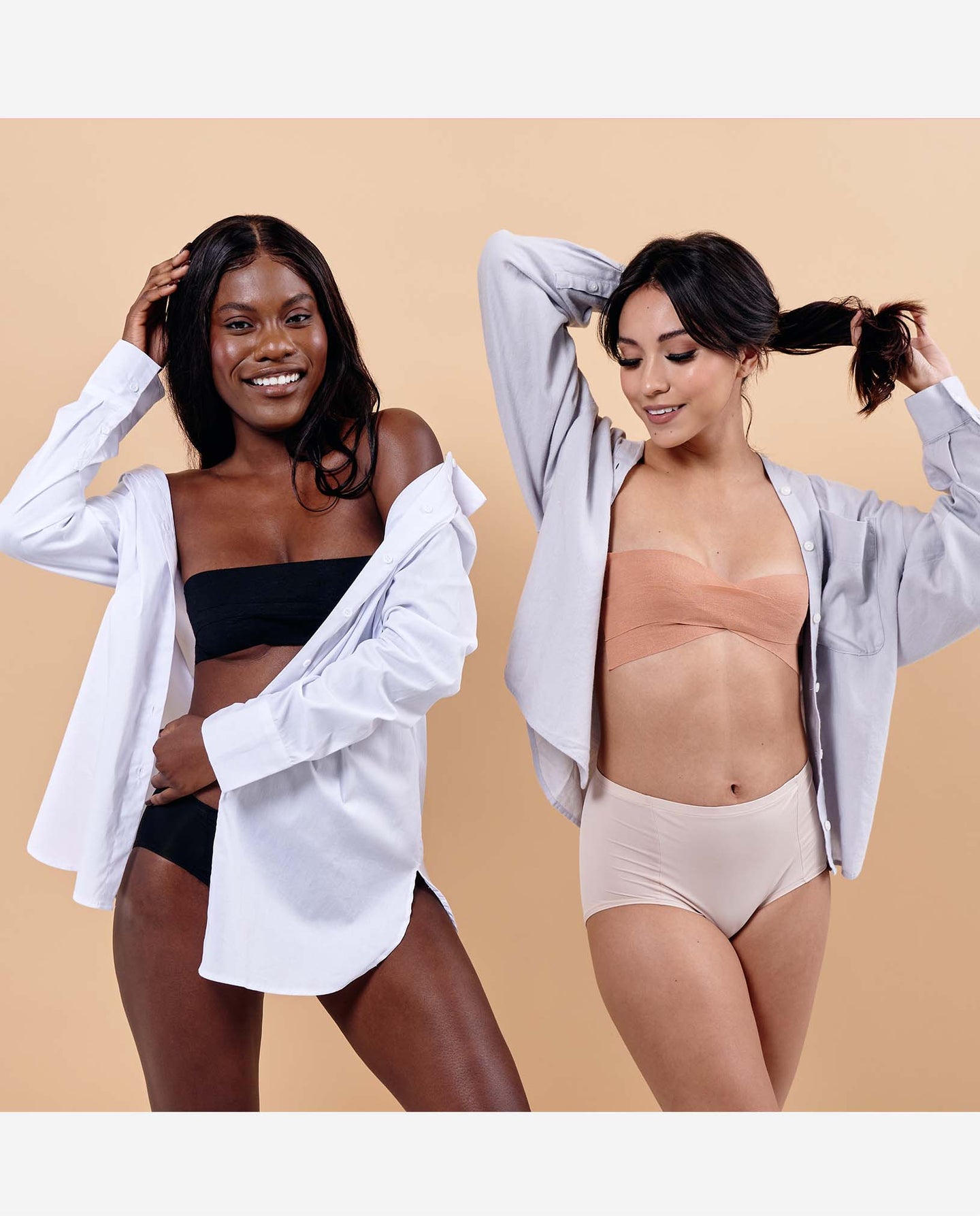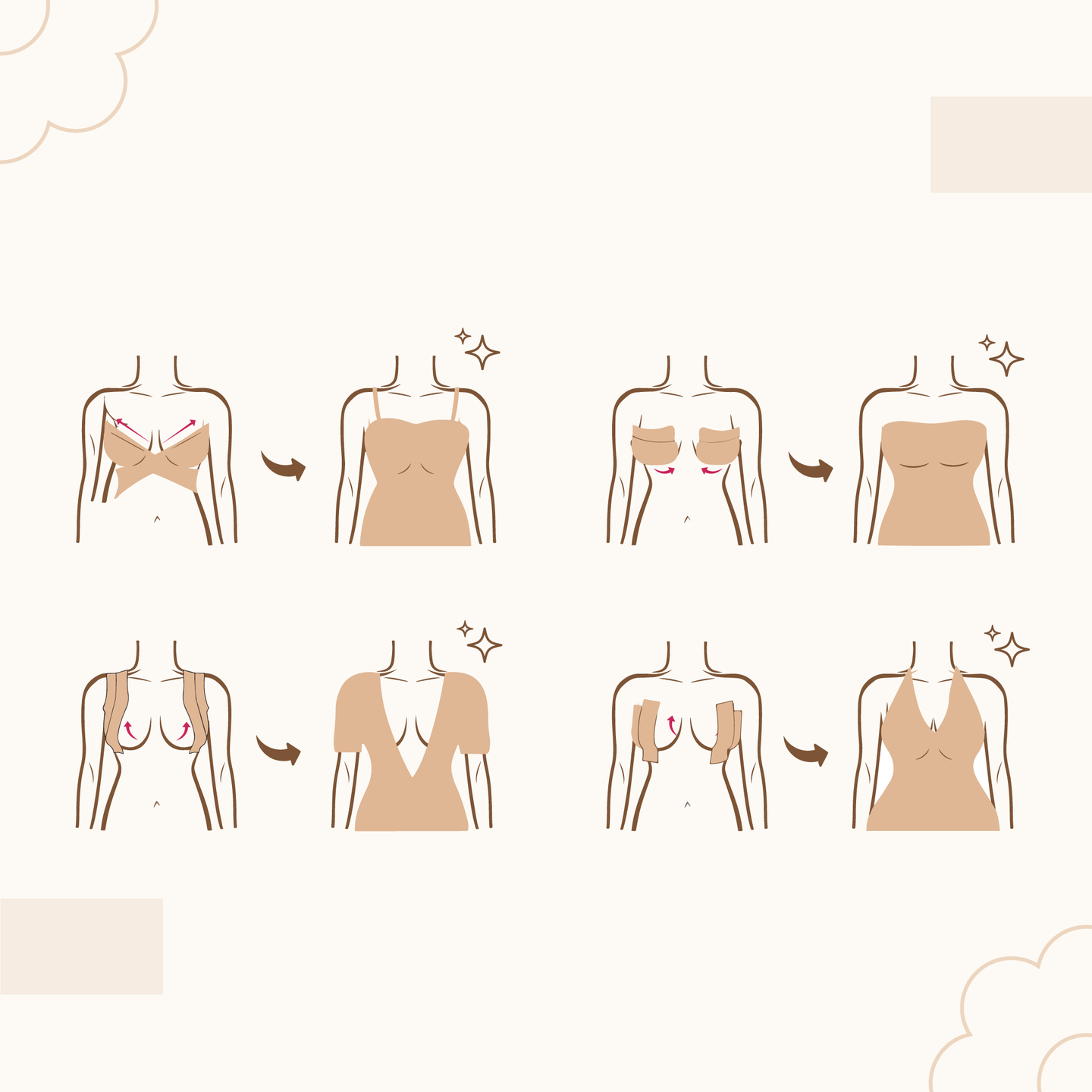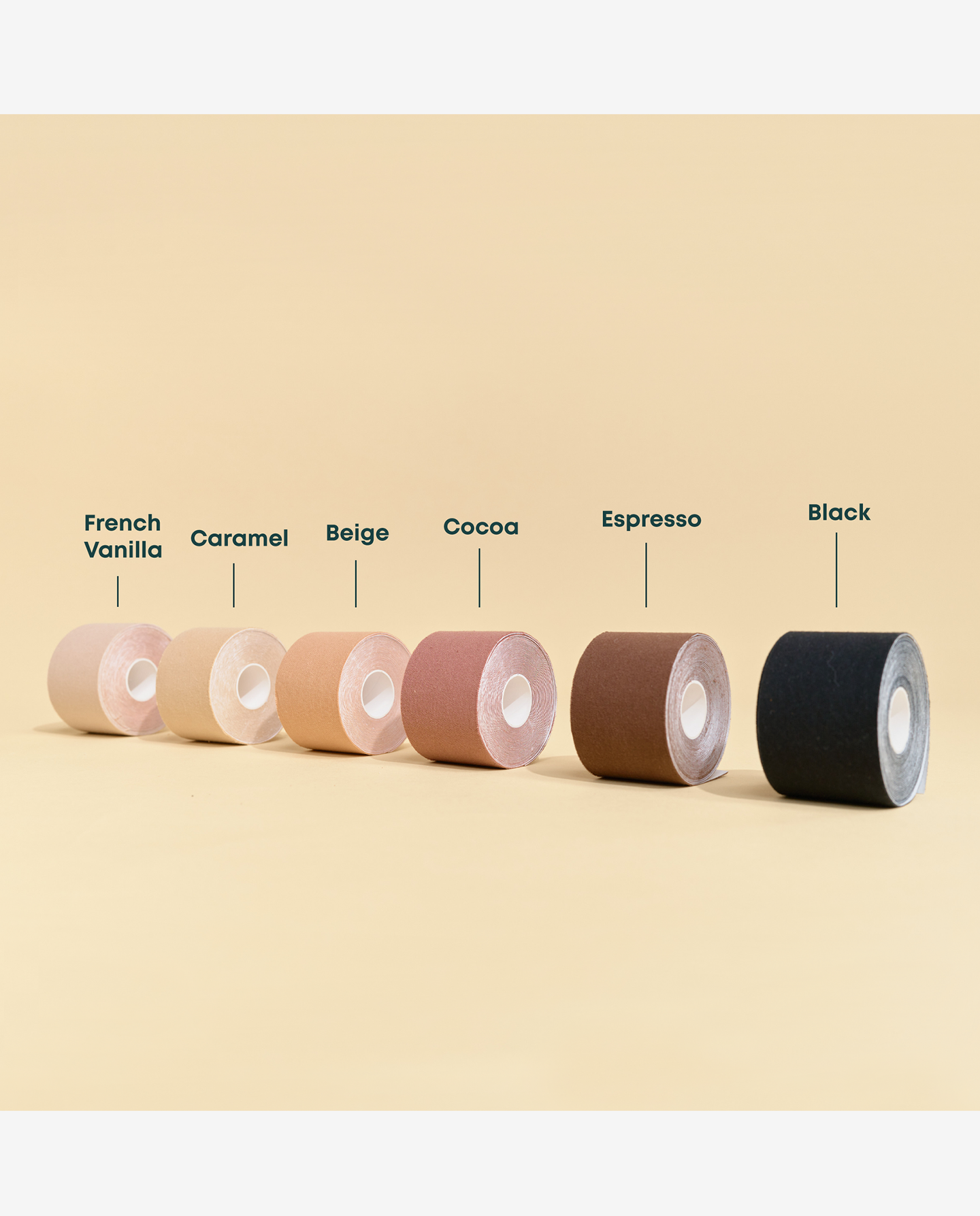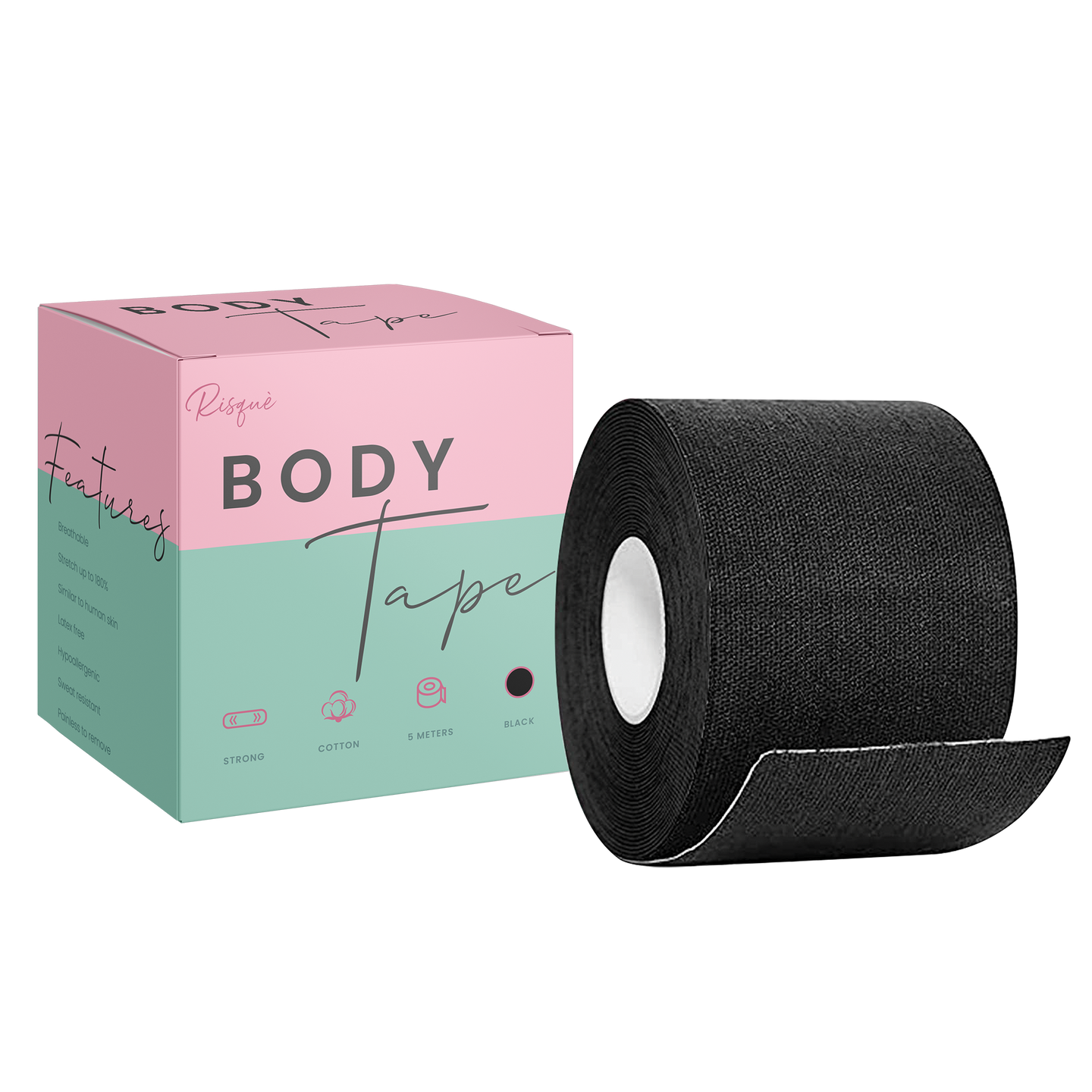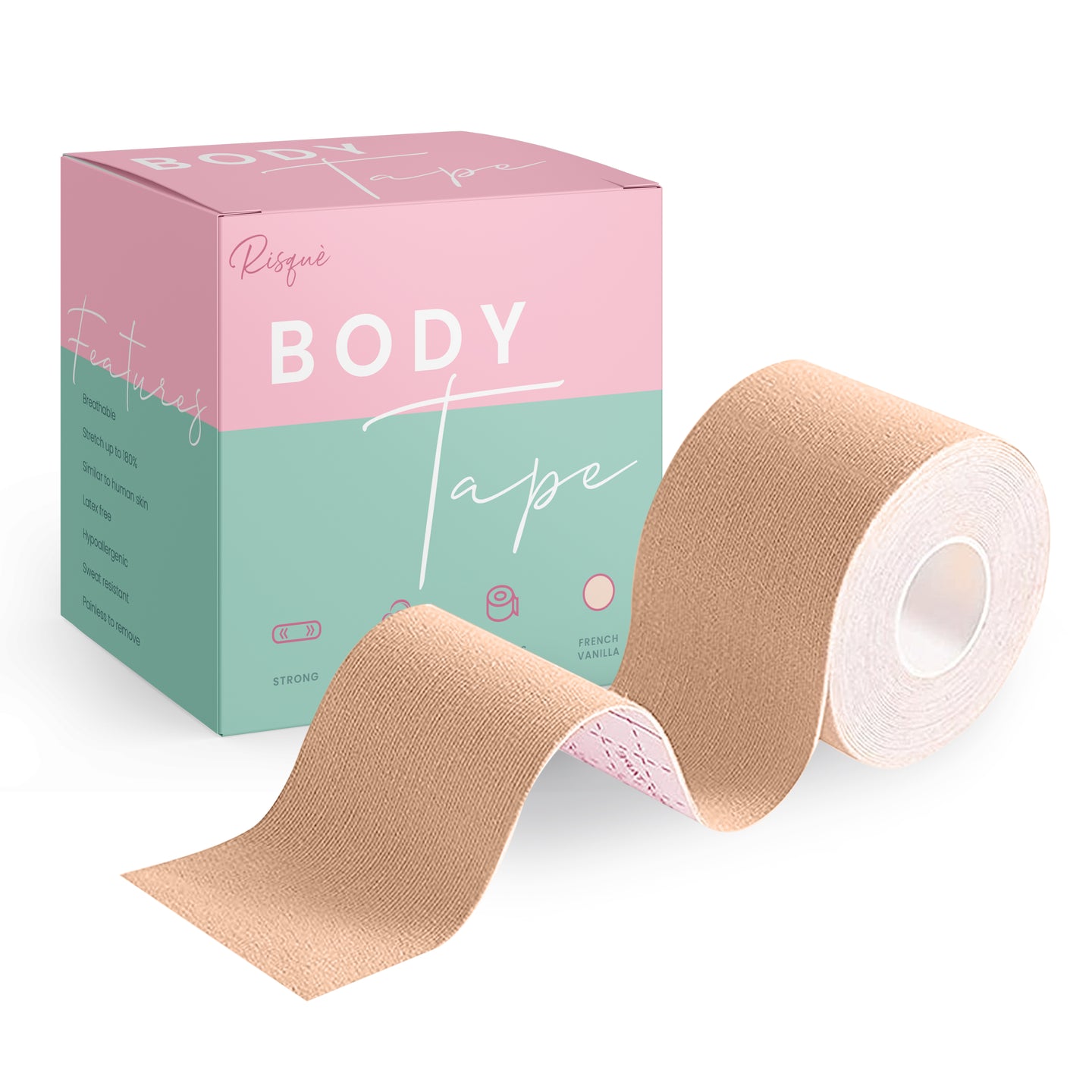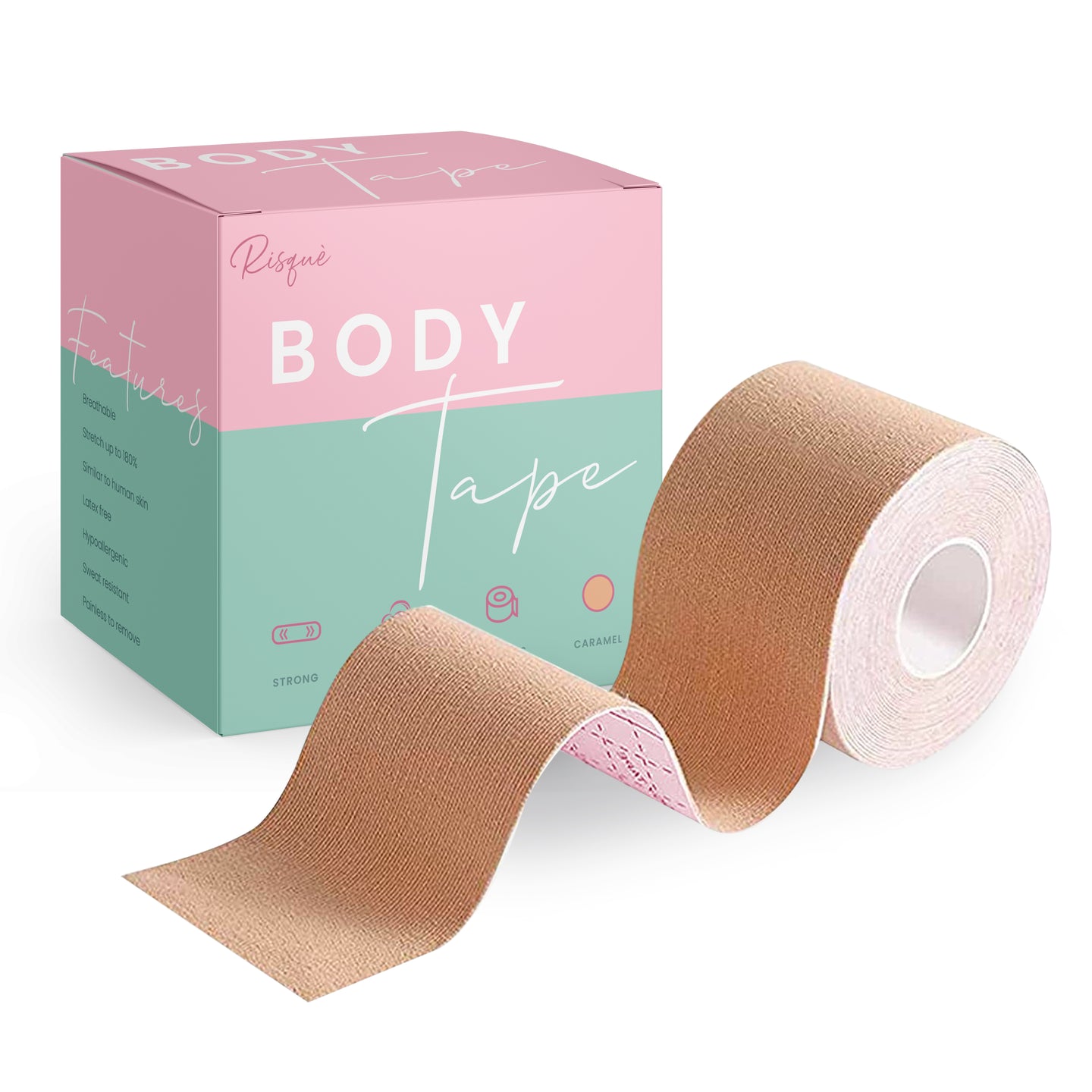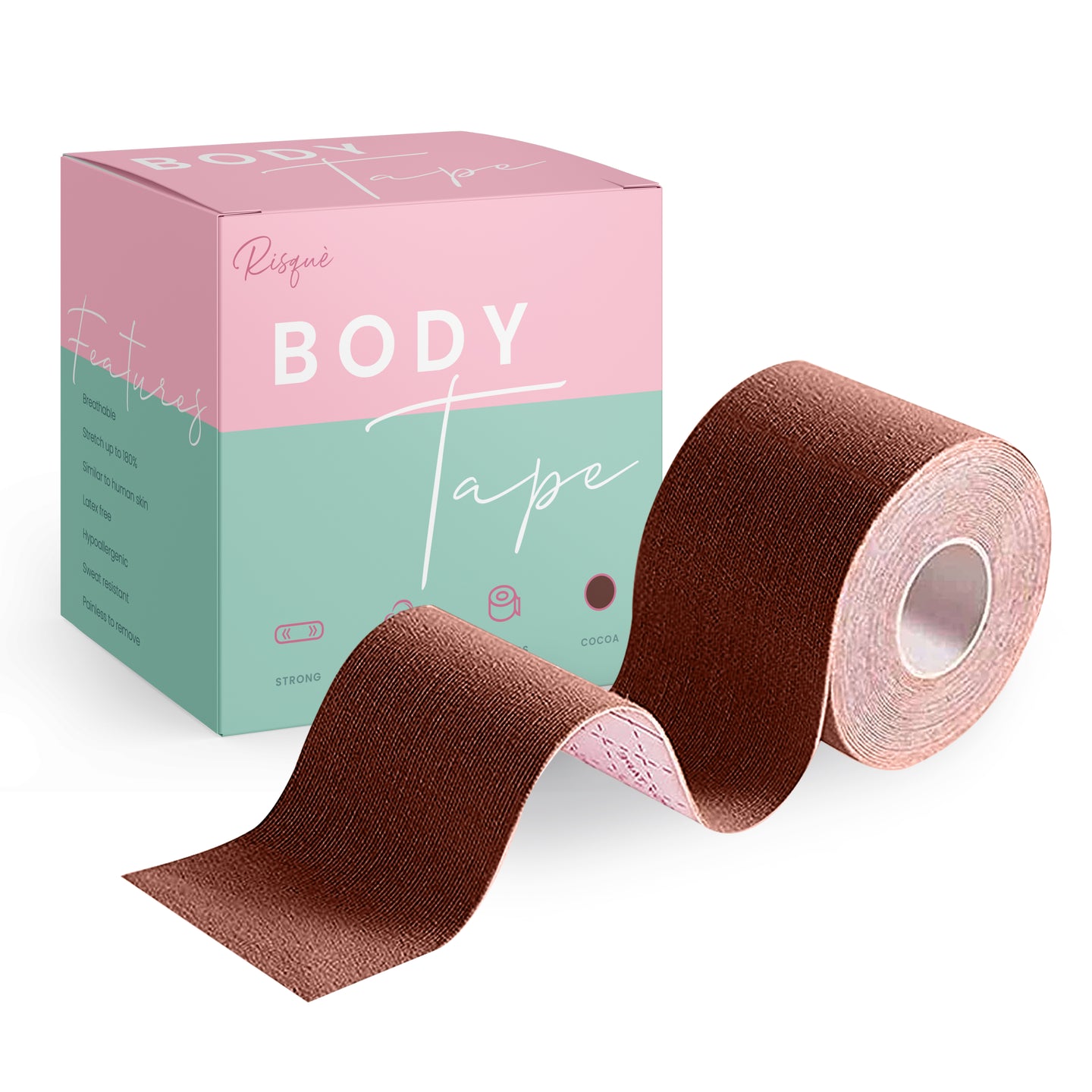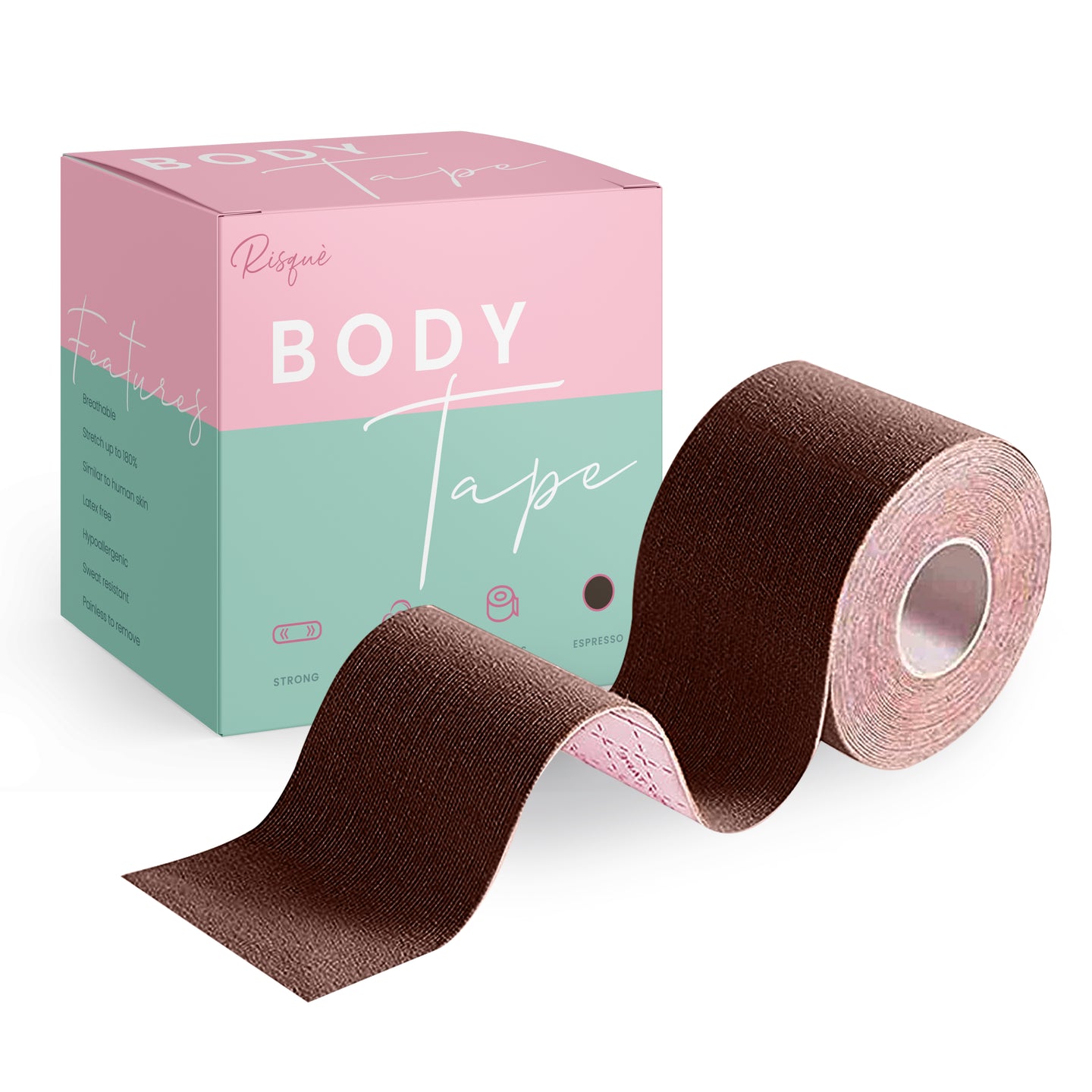 Viral on TikTok, our original Body Tape provides a strong, waterproof hold that will last you all night. Escape uncomfortable straps and let your body be free while holding clothing and breasts in place! 
For video tutorials, check out our Tiktok!
Step 1:
Clean and dry your chest area.

Step 2:
Determine placement of the tape, measure and cut it about an inch or two shorter to allow some stretch (if needed).

Step 3:
Peel a corner of the tape and stick it to your chest. Use one hand to lift your breast to the desired position and use your other hand to peel, stretch and stick the tape as you go. Caution: peeling the entire backing first will be more challenging.

Step 4:
Repeat on the other breast.

Step 5:
Saturate the tape with body oil or moisturizer to remove.

For video tutorials, check out our TikTok! @tryrisque
Breathable & Sweat Proof | Our breast lift tape won't fall off or come loose from sweating or movement! Our lift tape is breathable and allows for comfort the entire time!
How it works
With our bra tape, achieve outstanding breast lift with a natural & seamless look!
Lifts for perfect cleavage
Stays hidden under clothes