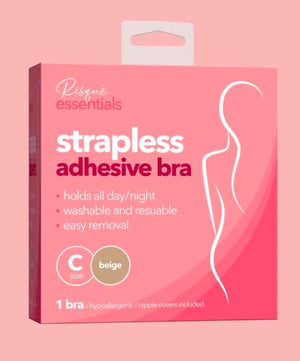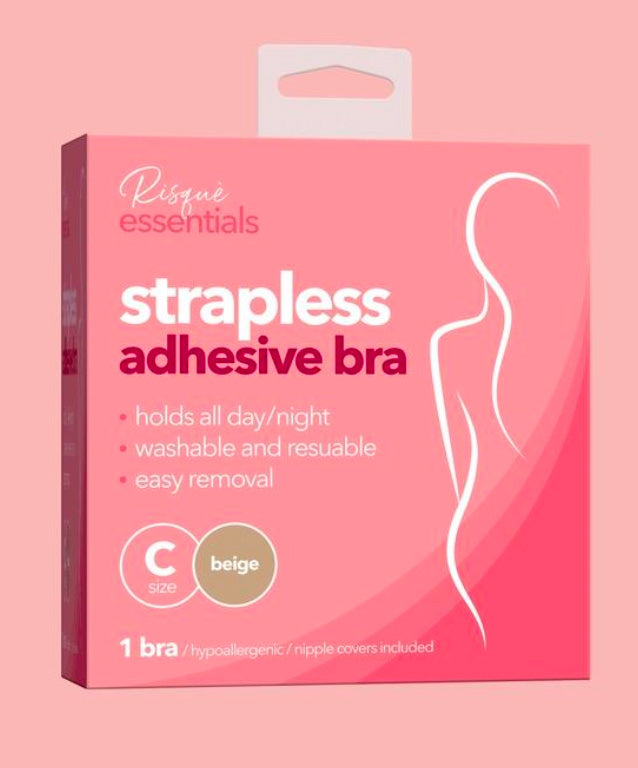 Risque Essentials Adhesive Bra Strapless
Strapless Bra for Women | Adhesive Bra is perfect for times where you cannot have any bra straps showing. Our Stick on bra is made of skin-friendly silicone that will stay in place all day & night.

Push Up Bra | Our sticky bra help to achieve a perfect push up bra look while still being backless! Whether you're celebrating a bachelorette party, wedding, or just a night out with the girls, this Adhesive, sticky bra will hold up.

Backless Bra | Wear your favorite backless dress or top without worry with Sticky Strapless Bra! You will forget you have it on with how comfortable it is! Other Adhesive Bras rub & can become ineffective throughout the night. Not with Sticky Bra!

Includes Pair of Nipple Covers | All our reusable adhesive, sticky bras come with a free pair of silicone nipple covers. For extra coverage & comfort, apply the nipple covers under the bra.

Reusable & Convenient | Simple to clean & store for your next occasion! To clean, simply wet the adhesive surface with water & soap, rinse off, & allow to air dry before placing back in the storage bag.