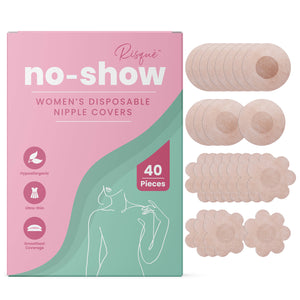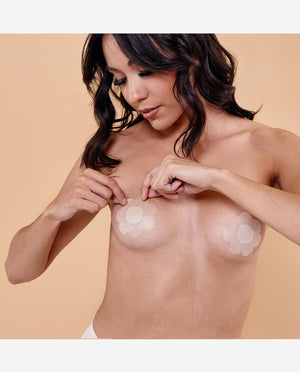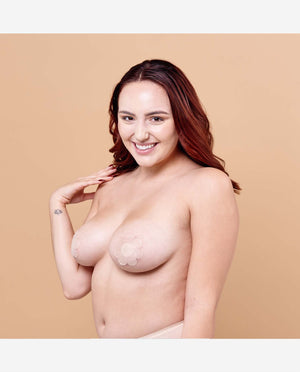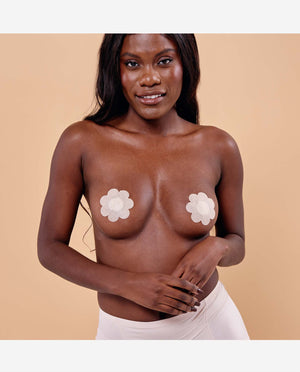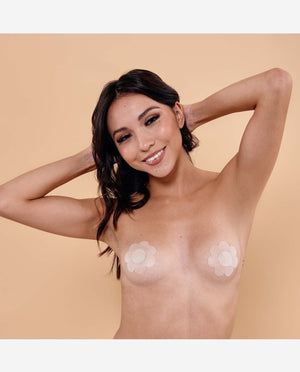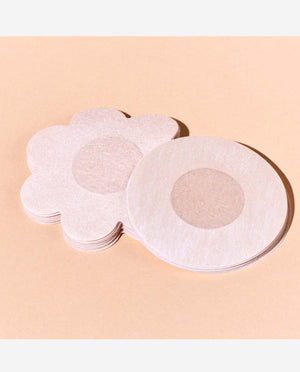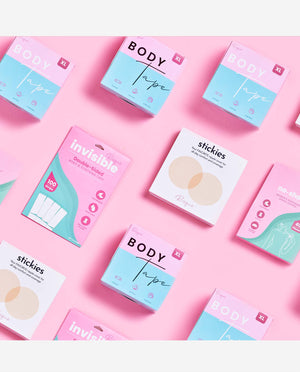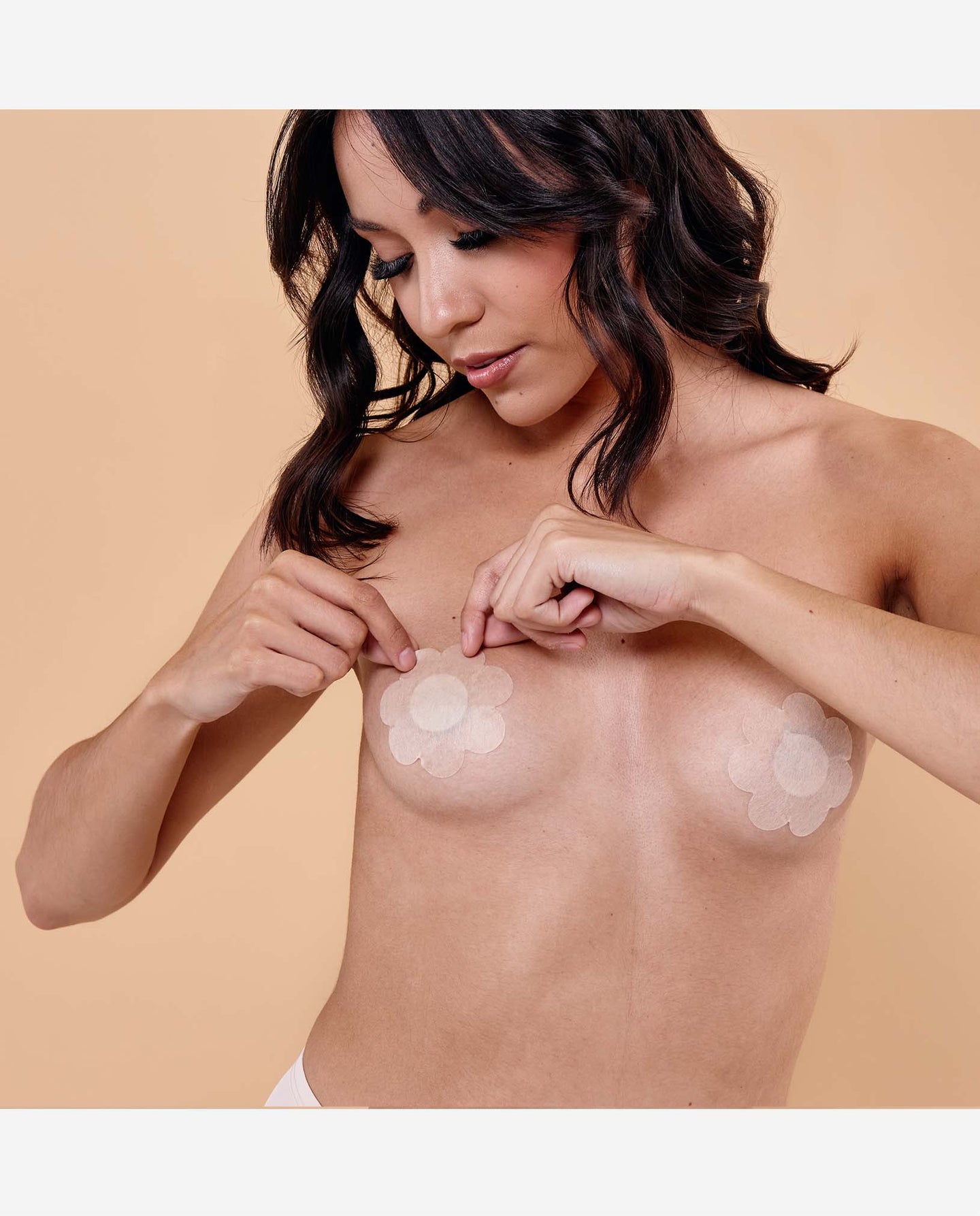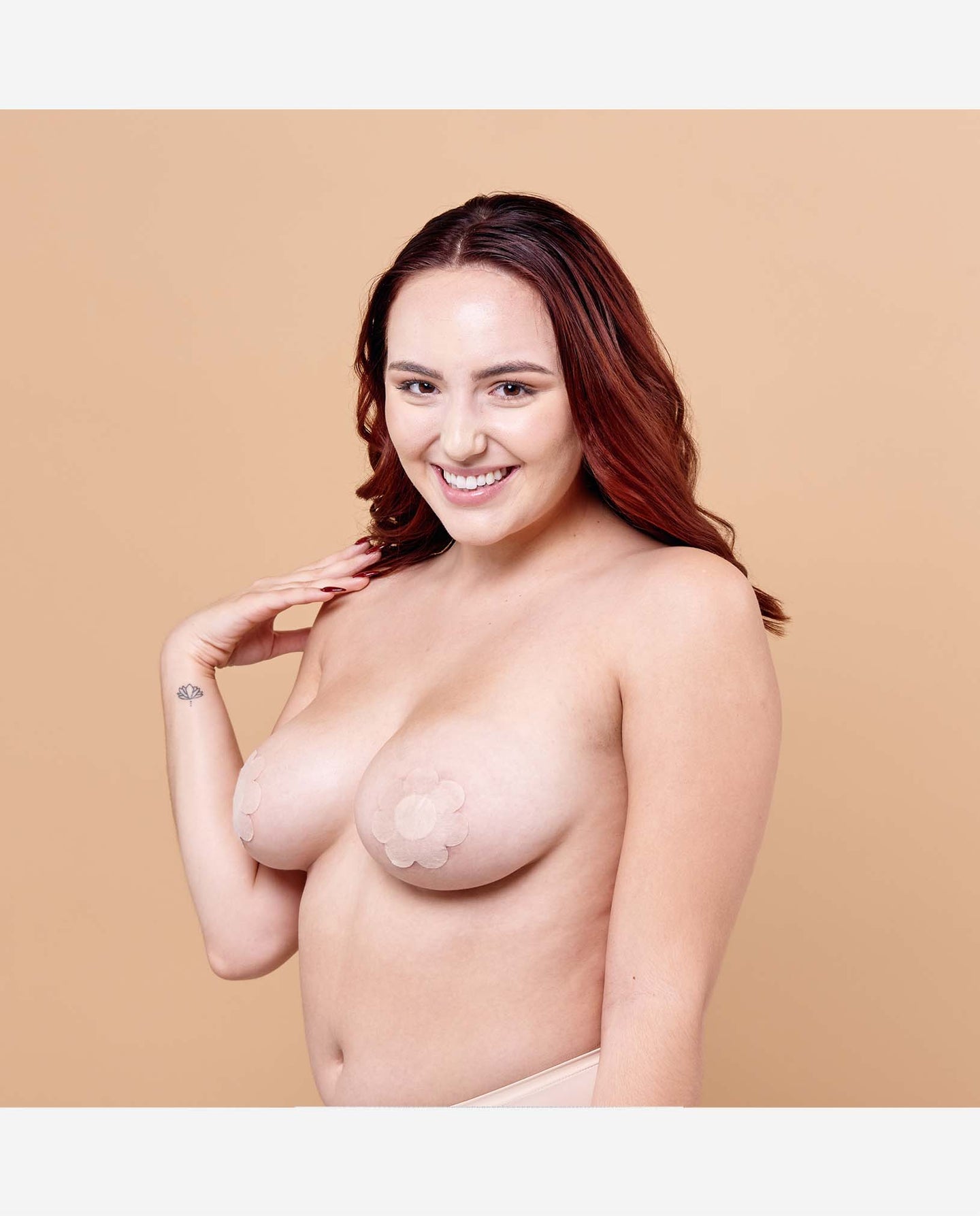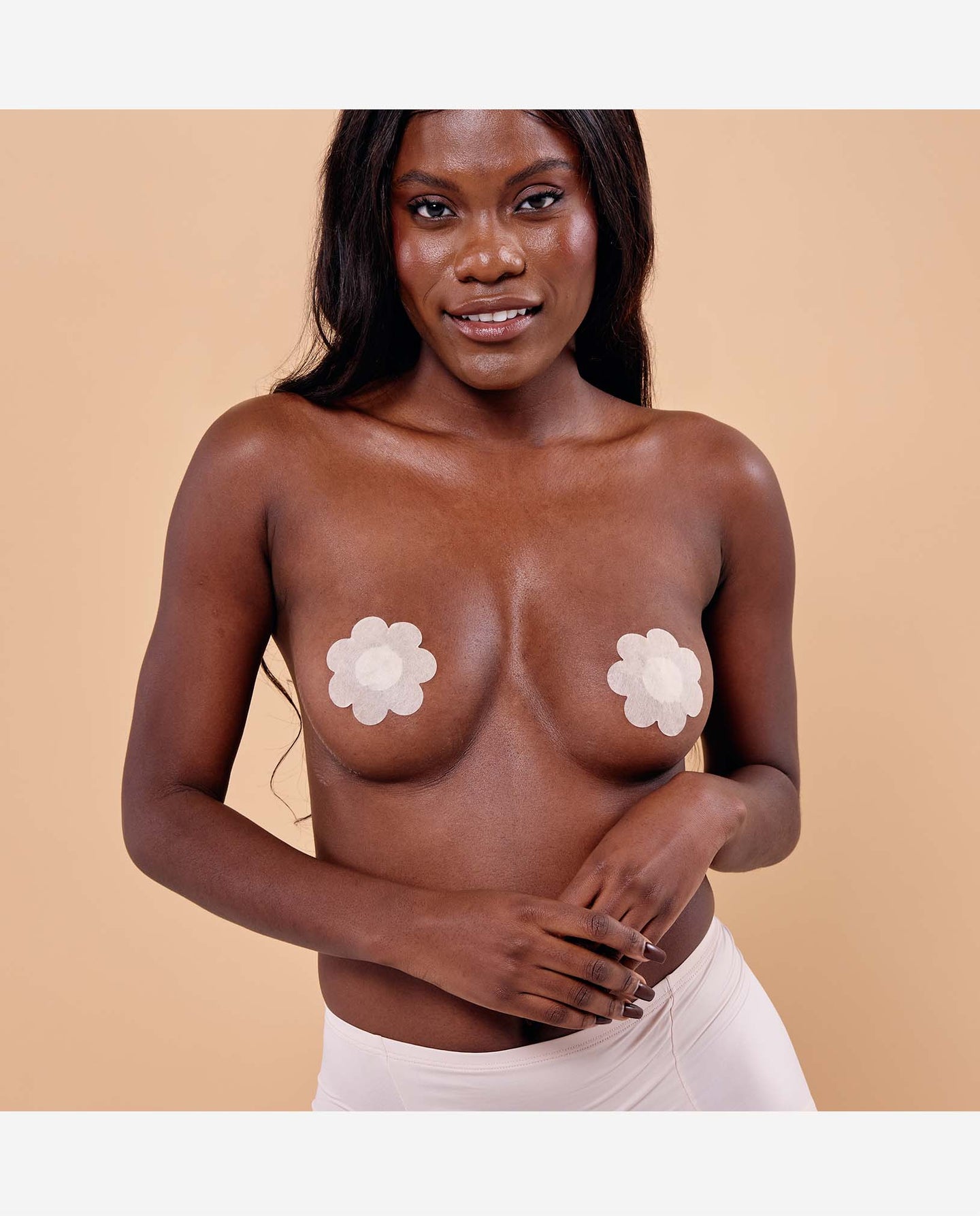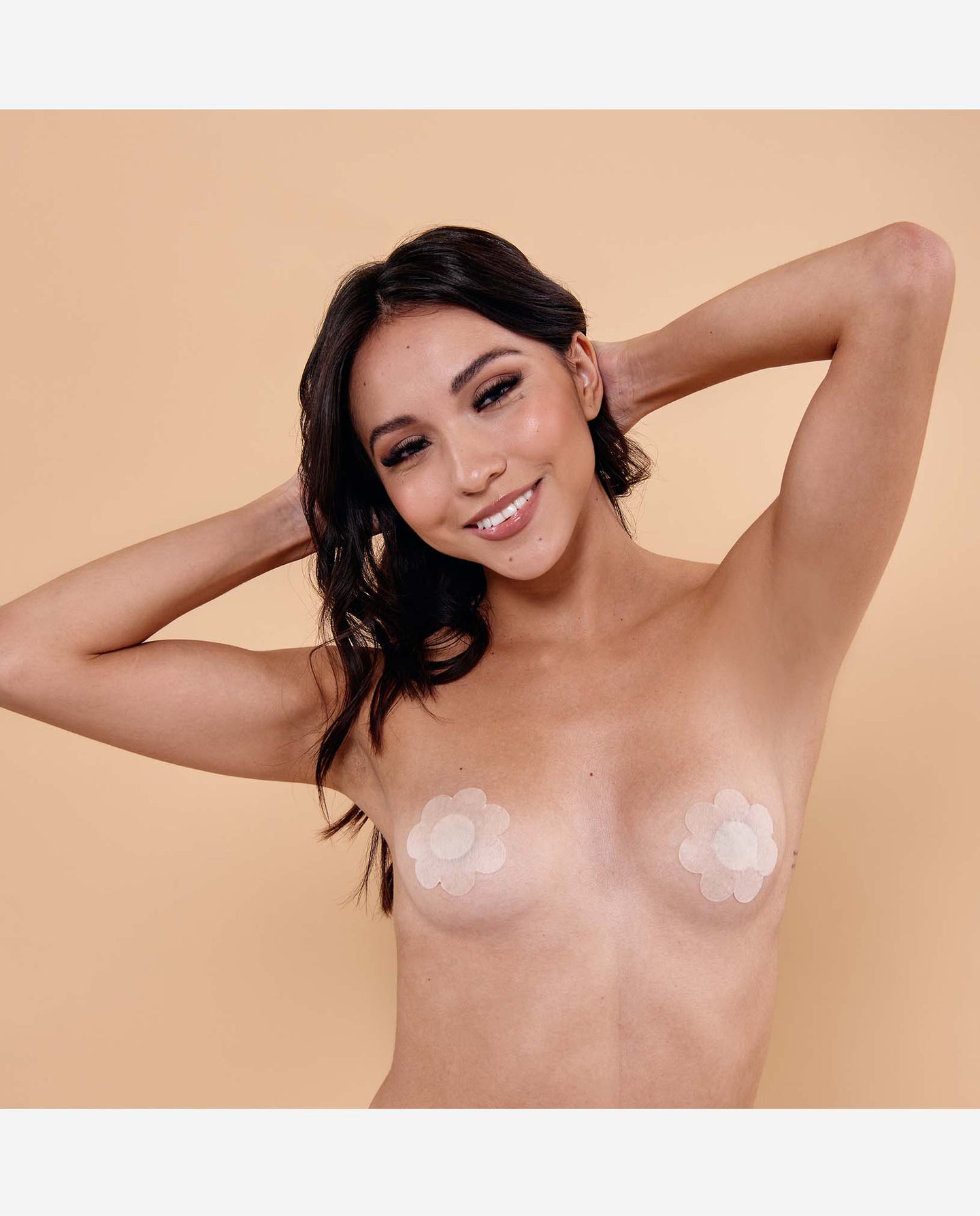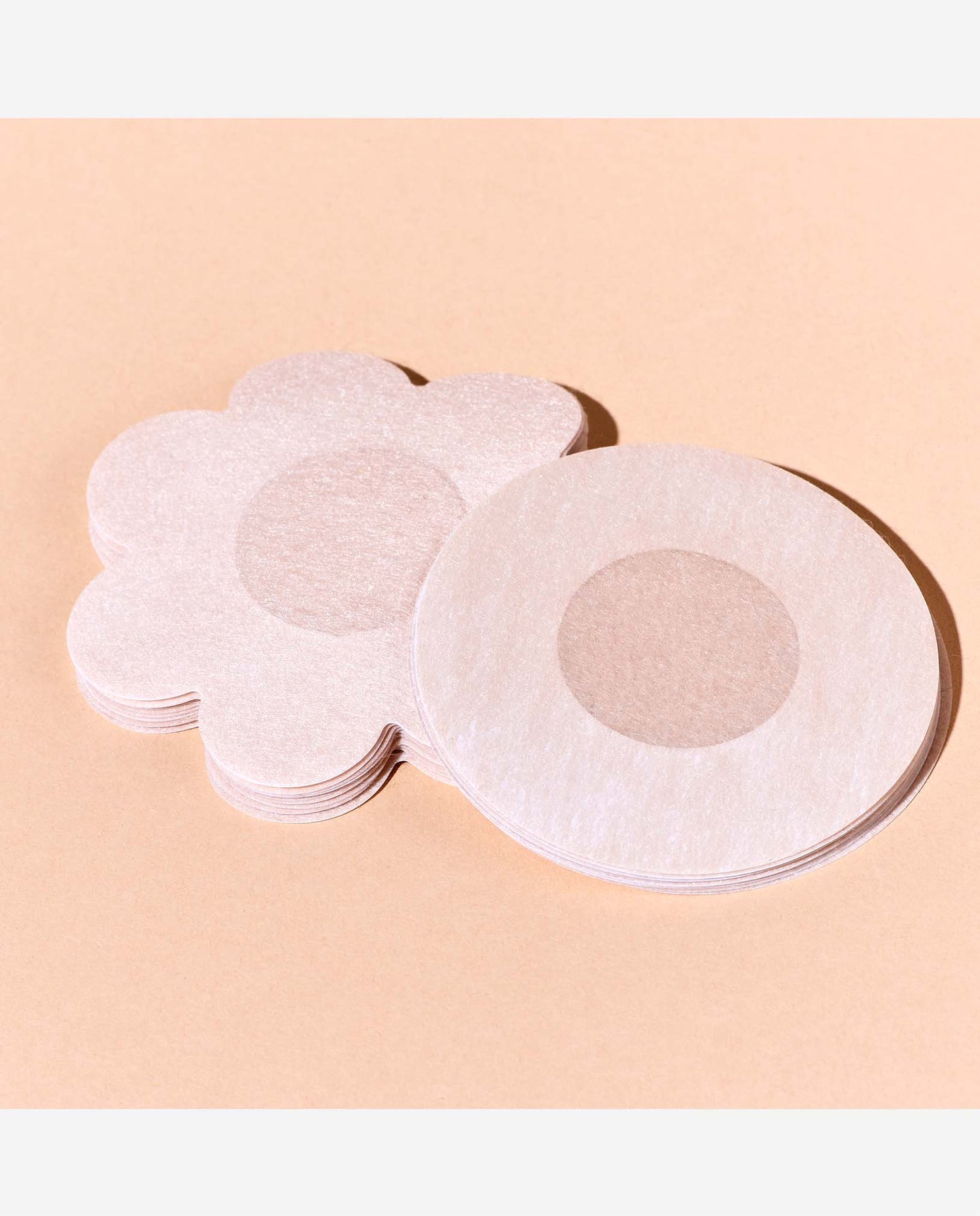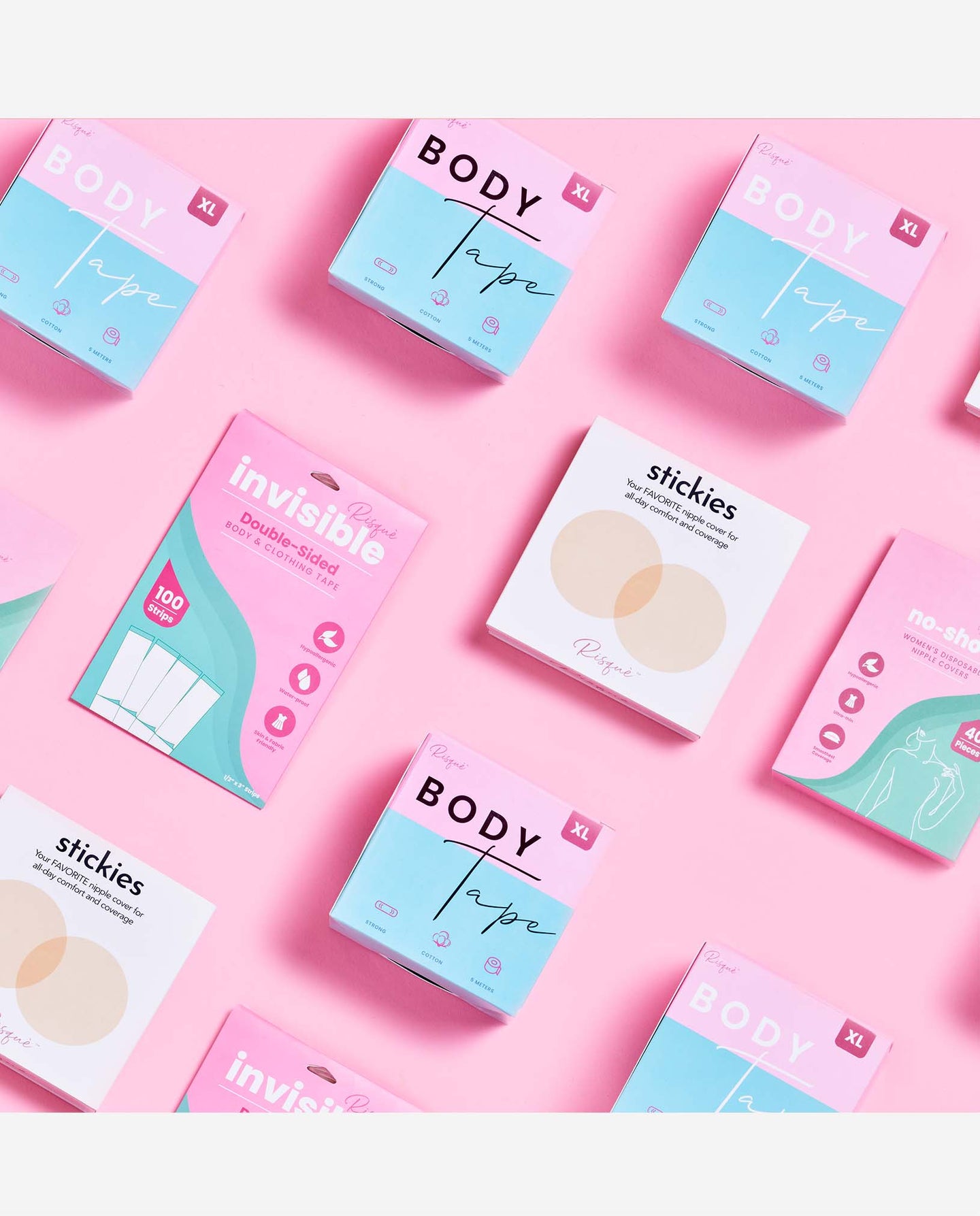 No Show self adhesive nipple covers provide the perfect amount of coverage and security while being comfortable and easy to remove after a night of wearing.
Step 1
Wash your hand and breasts
Step 2
Tear off the protective film
Step 3
Lay sticker flat on nipple
Step 4
Smooth edges to skin
Step 5
Remove gently with water
No show covers are perfect to throw in your luggage or purse. Take with you while traveling to wear with any outfit and then toss em!
How it works
Under a swimming suit or a tank top, with or with-out a bra, these no-show nipple pasties keep you smooth and comfortable.