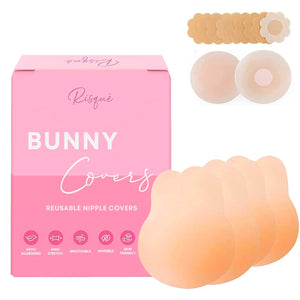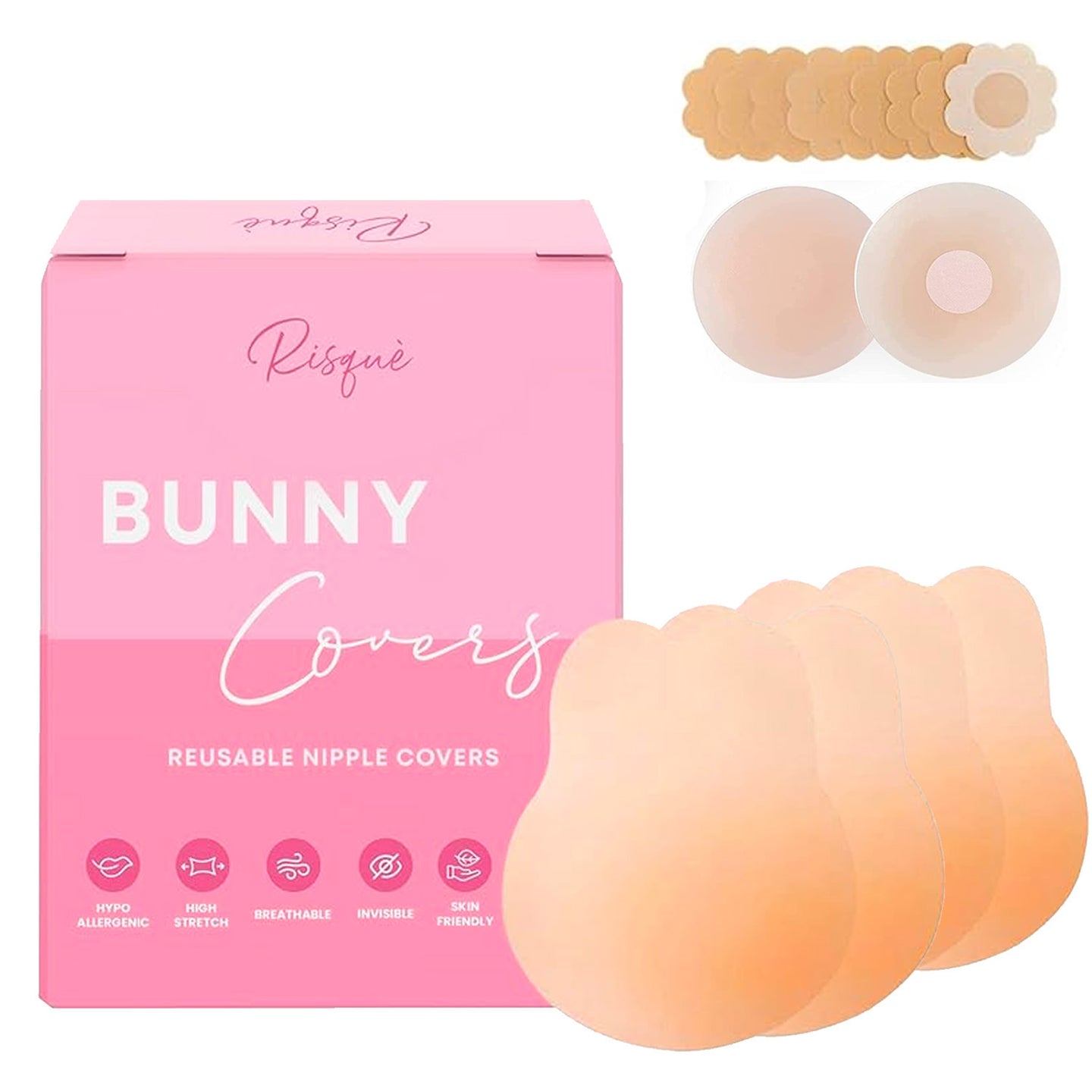 Ultra-Comfortable Rabbit Ear Design: Our nipple covers feature a unique rabbit ear shape that not only provides discreet coverage but also adds a playful and alluring touch to your outfits.

Skin-Friendly, Premium Materials: Crafted from high-quality, hypoallergenic silicone, these nipple covers are gentle on your skin, ensuring maximum comfort throughout the day or night.

Stay-Put Adhesive: With a strong, secure adhesive backing, our nipple covers are designed to stay in place, so you can move with confidence and without worry.

Invisible Under Clothing: Say goodbye to visible bra lines and uncomfortable straps. Our rabbit ear nipple covers are virtually invisible under clothing, making them ideal for any outfit, including backless, strapless, and low-cut styles.

Reusable and Easy to Clean: These nipple covers are washable and reusable, making them a sustainable choice for your wardrobe. Simply rinse with warm water and mild soap, air dry, and they're ready for your next wear. Say hello to hassle-free, worry-free fashion!