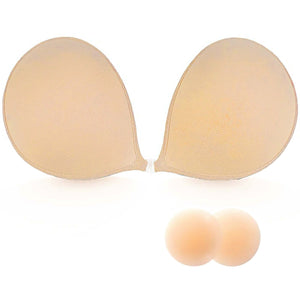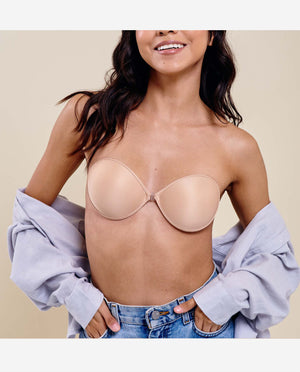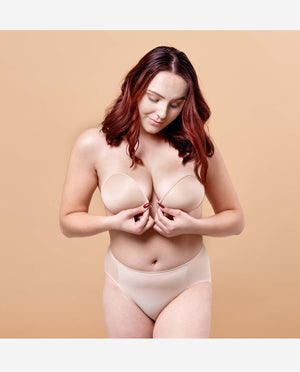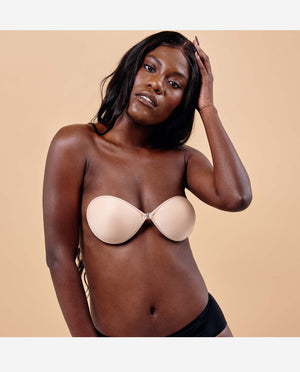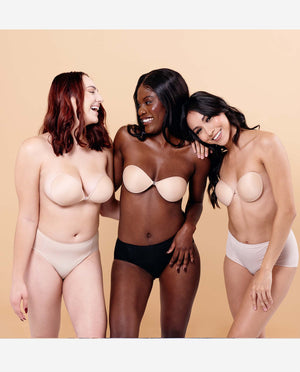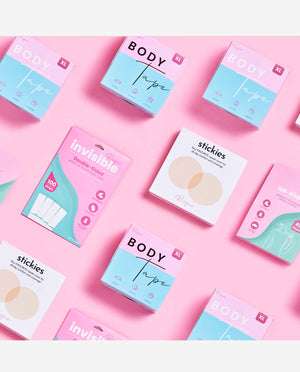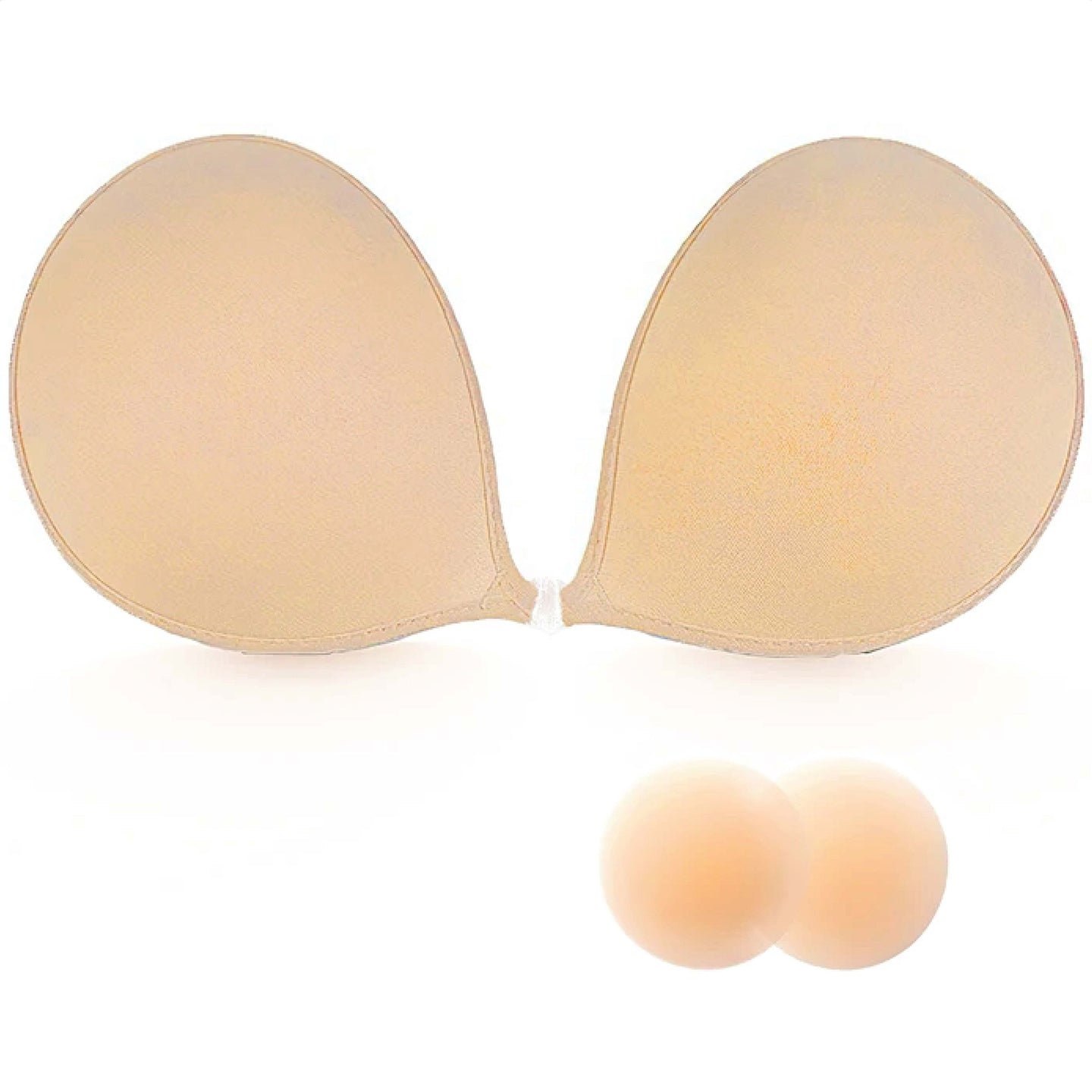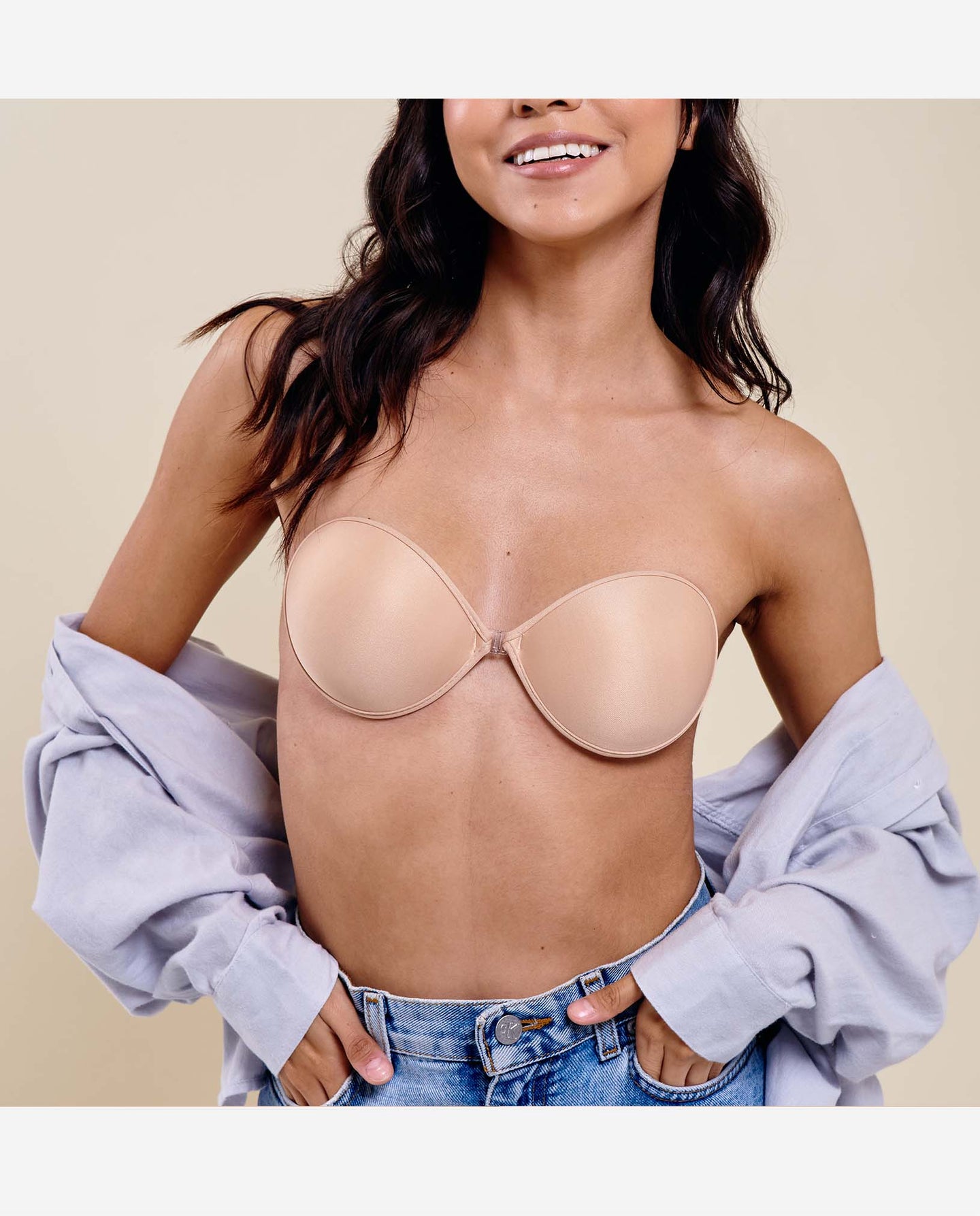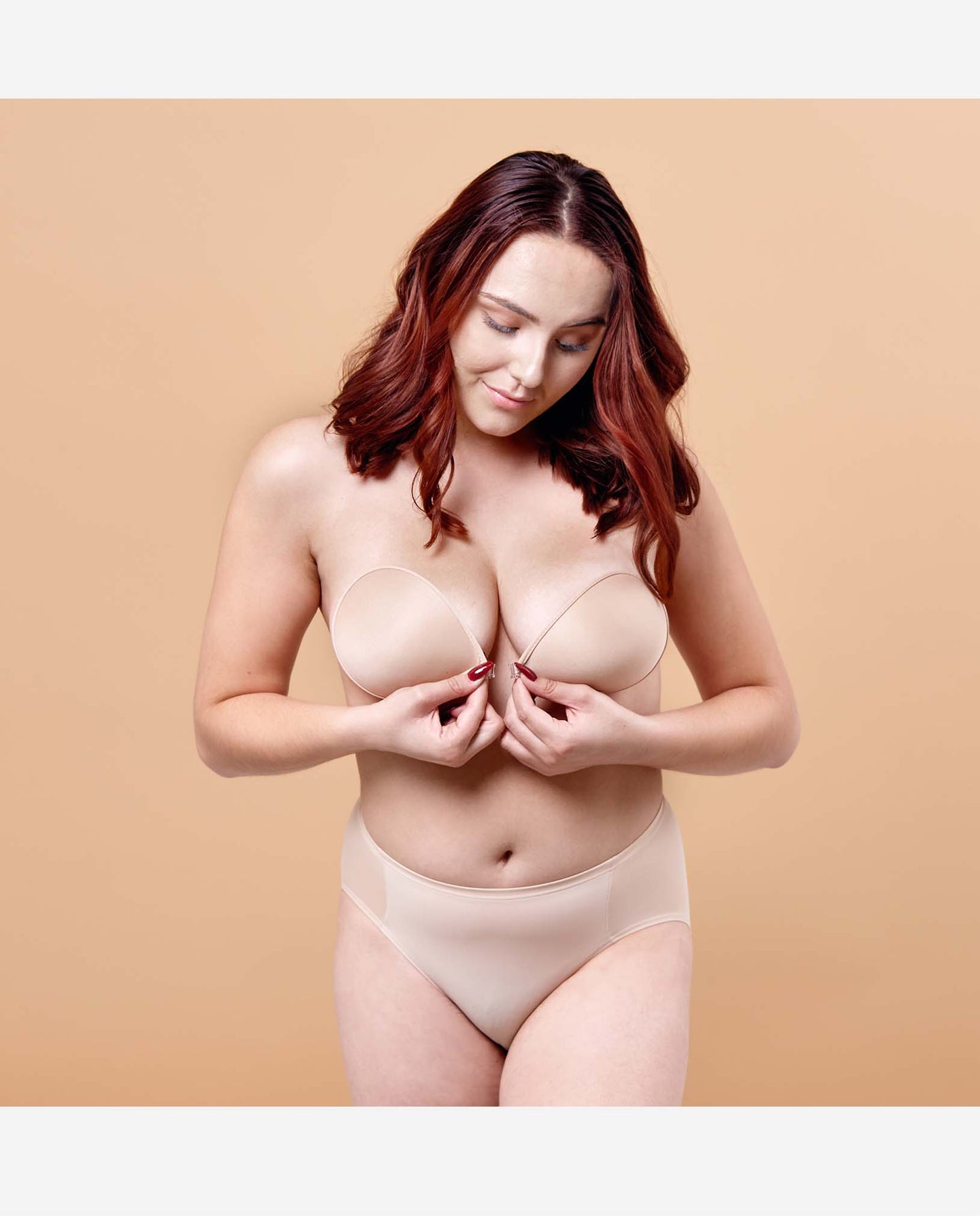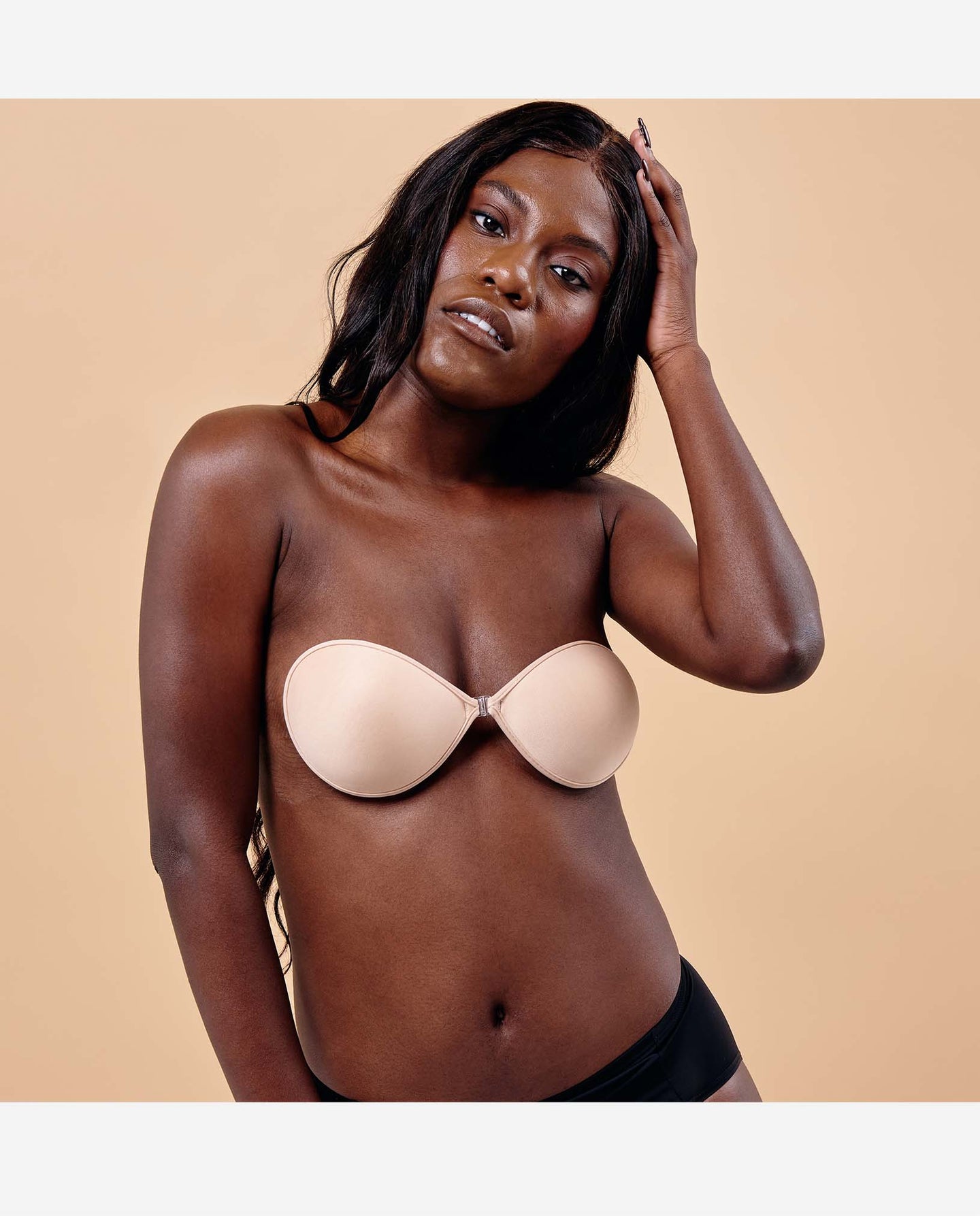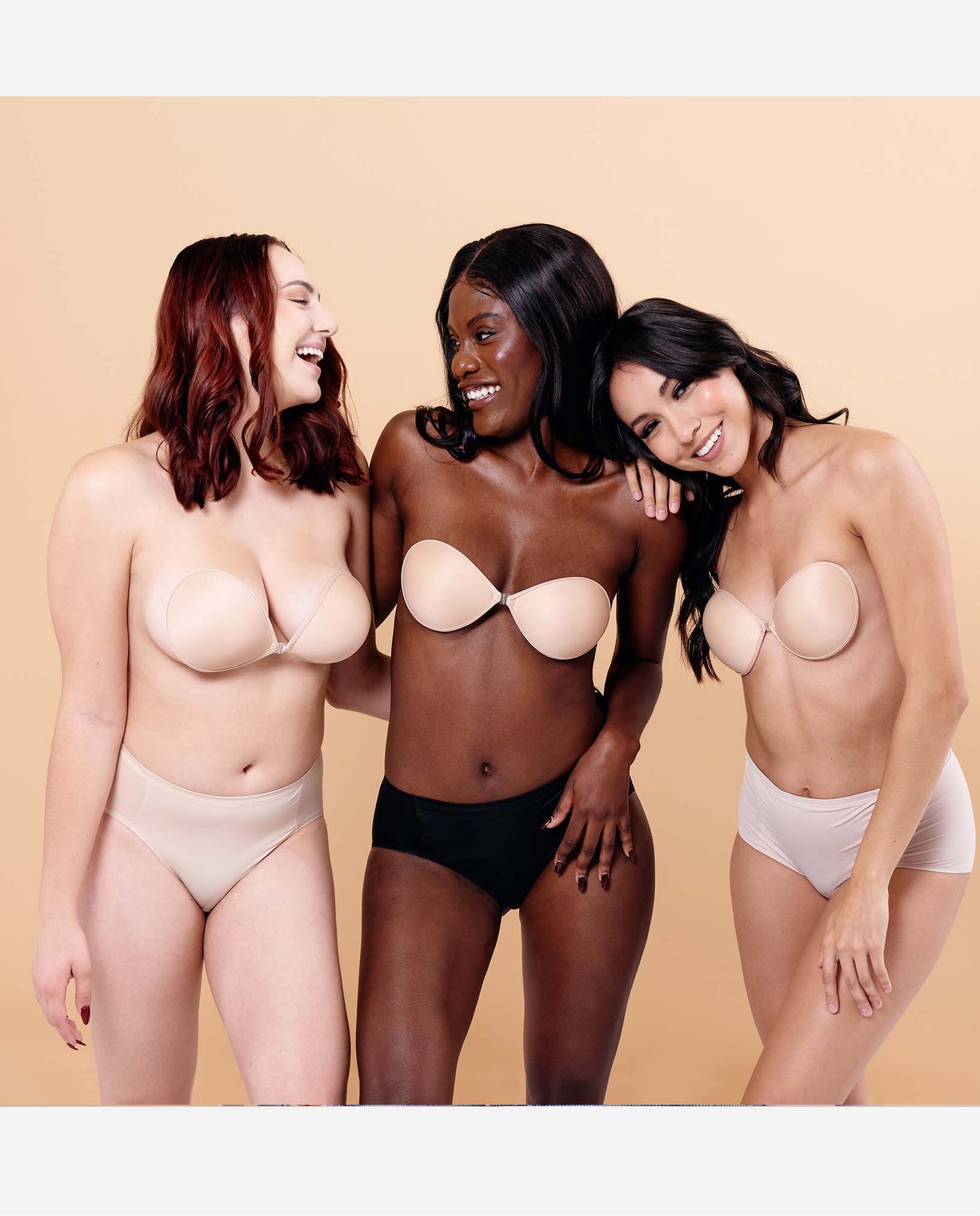 Sticky Bra helps to achieve a perfect push up bra look while still being backless! Whether you're celebrating a bachelorette party, wedding, or just a night out with the girls, this adhesive, sticky bra will hold up.
Step 1
Clean and dry the skin
Step 2
Place the cover starting from the middle and press on to secure
Step 3
To remove, peel up and use oil or water
Step 4
Wet the adhesive side, clean with soapy water
Step 5
Rinse and let air dry for the next use
Simple to clean & store for your next occasion! To clean, simply wet the adhesive surface with water & soap, rinse off, & allow to air dry before placing back in the storage bag.
How it works
Feel confident and secure in sleeveless, strapless and backless styles.
Perfect with any dress or top